Throw a party they'll remember!

Allen Sherbal will help you make your party exciting. How about a themed event, having everyone come dressed in the clothing of their favorite decade and playing a variety of songs from every decade? Or maybe a " celebrity night", having everyone come to the party dressed as their favorite celebrity and playing famous movie songs? Or a Caribbean motif, complete with palm trees and reggae tunes? The ideas are limitless, and Allen will help create an atmosphere that perfectly suits your style.



The most well organized parties are all mixed up.

Not since biblical times have Miracles, Temptations and Earth,Wind & Fire all been experienced in the same night. But Allen Sherbal can pull that off in the first half-hour alone. The key to a dazzling party is musical variety, and thats why Allen has more than 50,000 songs in his collection and access to 5 million more songs with a internet connection.

Funtime D.J.

will mix various genres into an order that is danceable. From Chubby Checker to Pharrell, Allen's diverse assortment of toe-tappers will get your dance floor bustling.

Ice Breakers
We all know that some folks go to a party and can't get themselves to the dance floor fast enough, and others, well, they just need a little push. Allen has compiled a list of party games and dances to help break the ice. Also

Funtime D.J.

now offers Karaoke and Music Video's for your event!

​​​​​​​​​Bat/Bar Mitzvahs, Birthdays , Anniversaries, Retirement, Corporate Parties to a whatever you have party.
Funtime D.J.

for your special day. Allen Sherbal is your

Funtime D.J

. and will help you put together an event that you and your guests will never forget in a lifetime. Since 1985

Funtime D.J.

has entertained at all types of events all around the World.
Wedding Ceremony & Reception Music.
​
​Congratulations on your upcoming wedding! You want everything to be perfect. Choosing the right disc jockey to provide music for your ceremony and reception is one of the most important decisions you'll make to ensure the success of your wedding day. You should entrust your music to a professional DJ whose top priority is your complete satisfaction.

Allen Sherbal is not just another DJ. He's a professional entertainer who will serve as your music consultant, meeting with you and your significant other to assist in selecting music for your reception to reflect your unique style and taste.

And when the big day finally arrives, you'll have peace-of-mind knowing that Allen Sherbal will personally serve as your DJ and MC, unlike some entertainment agencies who will sub-contract your most important day to someone you've never met!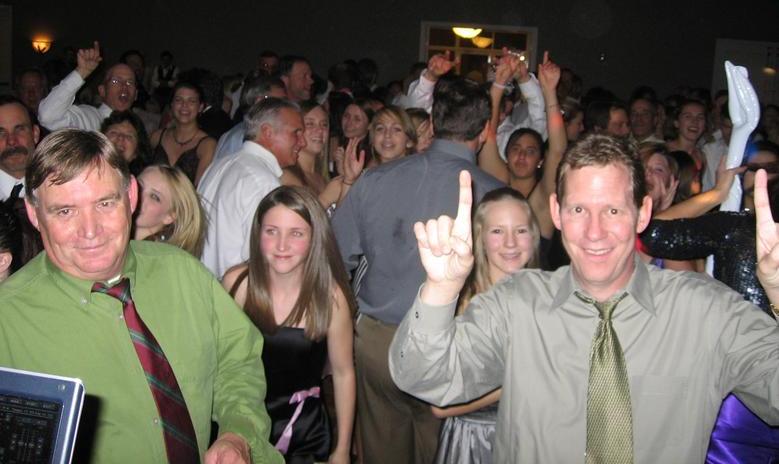 Funtime D.J.
(
707) 644-0238